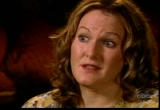 Amanda Gutweiler Hypes Kelly


In April 2002, a Rapides Parish, Louisiana grand jury indicted Amanda Hypes on charges of arson and murder in relation to a house fire that took the lives of her three children. The charges were based on a California fire expert's findings—an analysis conducted more than a year after the blaze was extinguished and the house was razed.

Prosecutors said they would demand the death penalty. Hypes remained in jail for more than four years awaiting trial until June, 2006, when a judge dismissed the indictment and ordered her released. He ruled that the initial arson finding by Louisiana authorities was based "merely on an old wives' tale" and that "every shred of evidence to prove or disprove a possible crime was destroyed and placed in a pile."



http://www.forumworld.com/arson-investigations/read.php?3,8387,8401
A place to ask questions and add to probative and informative discussions associated with the various aspects of the field of fire investigation.
Re: Final (Criminal) Resolution of the case of Louisiana v Amanda Kelly
Posted by:
John J. Lentini, CFEI
(IP Logged)
Date: February 22, 2010 10:06PM
Here is the news story from Dec 2008 describing the history of the case. I have tons more data that I can provide via email, including all 3 expert reports if anyone is interested.
Gutweiler Kelley won't face murder
charges, DA says
BY ABBEY BROWN • ABROWN@THETOWNTALK.COM • DECEMBER 19, 2008
Amanda Gutweiler Kelley -- formerly Hypes -- will not face murder charges in
connection with the deaths of her three children nearly eight years ago, the Rapides
Parish District Attorney's Office said Thursday.
In a press release, Assistant District Attorney Michael Shannon said charges of
second-degree cruelty to a juvenile are the "only appropriate charges."
In 2002, Kelley was indicted on three counts of first-degree murder in connection with
the January 2001 fire in Tioga that took the lives of Sadii Plumm, 10, Luke Hayden, 6,
and Jessica Gutweiler, 3. That indictment was thrown out in 2006 by 9th Judicial
District Judge Donald Johnson, who said the lead prosecutor with the District
Attorney's Office had erred in showing secret grand jury proceedings to an expert
witness and a Rapides Parish sheriff's deputy.
In April, the Louisiana Supreme Court upheld Johnson's decision to quash the
indictment, and prosecutors had to start over. In October, Kelley turned herself into
the Sheriff's Office on three new charges -- all counts of second-degree cruelty to
juveniles. There still was a chance, prosecutors said then, that she could face the
murder charges once again, but said that they were looking over all the evidence to
find the appropriate charges.
On Thursday, Shannon released a supplemental report from Dr. John DeHaan to
Kelley's attorney, Mike Small, the release stated. DeHaan is a "leading expert" in fire
investigations.
DeHaan's original report issued an expert opinion in the case supporting the State
Fire Marshal's conclusion that the house fire was deliberately set with multiple points
of origin. This opinion was the main basis of the original grand jury murder indictment,
Shannon stated in the release.
Since that original opinion, DeHaan advised Shannon -- who took over the case after
the original prosecutor Thomas Walsh retired -- that he has conducted additional tests
and collected additional data that now indicates that the fire may have started earlier
then he originally thought.
DeHaan's current opinion -- documented in the supplemental report of Dec. 12 -- also
can't exclude the reasonable probability that the fire started when Kelley left her three
children unattended while she ran a number of errands, the release stated.
The supplemental report now indicates that, based on the new data, that DeHaan has
concluded the following: there is no reliable indication of the involvement of any
ignitable liquid or other accelerant; it is not possible to conclude the mechanism of
ignition or the person responsible; it is possible that a fire already was burning at 3:05
p.m. in the master bedroom, however, the fire was not large enough to be noticed by
anyone driving past the house; and the original conclusion that this fire was
deliberately ignited in several areas cannot now be defended to a suitable degree of
scientific certainty.
"Since the primary responsibility of a prosecutor is to see that justice is done, the
prosecutor's duty in this case is now clear," Shannon said. "In the performance of his
duties, the prosecutor is also charged with the duty not to seek or pursue charges
against an accused which is not supported by probable cause. The original charge of
murder in this case cannot now be supported based upon Dr. DeHaan's revised
opinion and a fair review of the facts of this event. Therefore, to resubmit this matter
now to a grand jury for consideration of a capital offense when the evidence does not
support such a result is not in the interest of justice."
But Shannon did say the evidence and defendant's conduct does support the cruelty
to juvenile charges "as there is much evidence Mrs. Hypes habitually left three small
children -- ages 10, 6 and 3 -- home alone and unsupervised, and this conduct on the
date of the fire resulted in their tragic deaths."
Small said they are prepared to defend the charges still pending against his client and
that he's confident they'll "win it hands down."
"We have taken the position since day one that Dr. DeHaan's original theory that the
fire in this case was intentionally set was utter nonsense and totally at odds with the
forensic evidence in this case," he said. "Mike Shannon is to be commended for
having the courage to essentially say that. It is my strong feeling that he should have
taken the next step and dismissed the case outright."
The arraignment on these new charges hasn't yet been set. If convicted, Kelley faces
a maximum of 40 years on each count, according to the District Attorney's Office.
John Lentini, CFI, D-ABC
~~~~~~~~~~~~
May 7, 2010
Register-Herald Reporter


A Wyoming County native spent four years in a Louisiana jail, accused of killing her three children and facing the death penalty.
But Amanda Kelley has now been cleared of the three murder charges and has returned to southern West Virginia. Tonight, Kelley's story will be featured on national TV.
The Friday night episode of ABC's "20/20" deals with questionable arson investigations, according to information from both Kelley and the ABC website.


In 2002, Kelley, formerly known as Amanda Gutweiler Hypes, was indicted for three counts of first-degree murder in the 2001 deaths of her three children: Sadii Plumm, 10; Luke Hayden, 6; and Jessica Gutweiler, 3. The children died in a Tioga, La., house fire that, at that time, authorities said Kelley deliberately set, according to the Town Talk of Alexandria, La.
A judge threw out the indictment in 2006, and the Louisiana Supreme Court upheld that decision. Prosecutors had to start over.
The original prosecutor retired in October 2008, and the case was reassigned to Michael Shannon, assistant district attorney for Rapides Parish. Shannon was instructed to review all evidence and expert opinions.

The office contacted Dr. John D. DeHaan, a "leading expert" in fire investigations. DeHaan had originally issued an opinion basically supporting the Louisiana Fire Marshal's conclusion that the fire was deliberately set.
But in December 2008, DeHaan advised he had conducted additional tests and collected more data, the release stated. A supplemental report stated his original conclusion could not now be defended to a suitable degree of scientific certainty.
Shannon said accelerant was not found on Kelley's clothes or in her car. The crime scene was compromised because a concrete slab was cleared with a bulldozer before it could be fully examined.
Prosecutors could not prove intent, either, Shannon said. There was no financial motive. There were no life insurance policies on the children, and the house had no mortgage.
However, Shannon said they did find negligence. He said evidence pointed to Kelley leaving the children unattended on "a number of occasions" and having 10-year-old Sadii keep an eye on her younger siblings. Kelley was then charged with three counts of second-degree cruelty to juveniles.
Earlier this year, Kelley pled guilty to a lesser charge, negligent homicide, Shannon said. She was given credit for the approximately four years she was in jail and awaiting trial for the original murder charges.
"The right thing to do was to call it a crime of negligence instead of a crime with intent," Shannon said. "It's over."

-----
"I don't think it's all for nothing," Kelley said. "You can choose to be bitter or better, and I'm choosing to be better."
Kelley has since remarried and is living in southern West Virginia.

The Mullens native declined to name the town where she now lives, saying she still receives death threats.
She is almost finished with an associate's degree in business administration, and she plans to pursue a degree in accounting. She also plans to start a ministry and write a book about her experiences.
Kelley said the near-decade she spent facing murder charges — and a possible death sentence — that is now over, still hasn't totally sunk in. But she credits her faith in God for pulling her through that time.
"If you trust in God, He will bring out the truth for you," she said.


Kelley disputes the prosecution's assertion that she habitually left the children unattended. She could only recall about three times they were briefly left alone, and she had a baby-sitter. Her oldest child was almost 11, and they were all responsible and well-behaved. The day of the fire, she had only left for about 20 minutes so she could make it to a bank before it closed.
"My children were my life — the reason I got up every morning," she said.
She emphasized that she would not plead guilty to a crime she did not commit. However, she understood the negligent homicide charge to mean that if someone would still be alive if another person — who had meant no harm — had made a different decision. That applied, she said.


Kelley said her relationship with God was shaky when she was first put in jail. She had just been through tumultuous events and had felt numb, like a shell of a person.
But during the four years and two months she spent there, that relationship grew much stronger. The kindest people were the the jail inmates and staff.
The staff, she said, became like family. It was hard to leave upon release because she would probably never see them again.
"(The inmates) prayed and fasted with me. A lot of them were good people who had made wrong choices," she said. "...I thought, 'I've never done anything wrong. I don't belong here. This is scary.'
"But it was like God said, 'As much as I love you, I love them.' I wanted to be a light in that place."
— E-mail: apridemore@register-herald.com