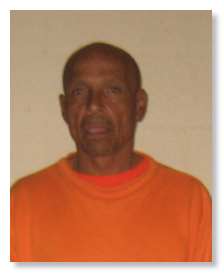 Louis C. Taylor
Arizona
Convicted: 1972
(aged 16 at the time of the crime)
Death of 29 people
Sentence: Life
Arson Denied


Louis Taylor
is serving a life prison term for the worst fire disaster in Arizona history—a 1970 blaze in Tucson that killed 29 people. Taylor, then 16, was convicted of setting a series of fires in a hallway of the Pioneer International Hotel to distract authorities while he burgled guestrooms. In a bid to get Taylor a new trial, private fire experts have re-examined the case and say prosecution testimony about the fires has been scientifically debunked.
Louis Taylor was convicted of setting the 1970 Pioneer Hotel fire in Tucson, Arizona which took the lives of 29 people. On the night of the fire, 16-year-old Taylor came to the hotel to try to get into a Hughes Aircraft Christmas party. Soon after, police arrested Taylor and claimed that he had set the fire as a distraction so he could burglarize hotel rooms.

Taylor, who is African-American, was convicted by an all-white jury and given a life sentence. He has maintained his innocence for over 35 years, and new information has surfaced that raises serious doubts about his guilt. In particular, the fire science that was used by investigators in 1970 that led them to label the fire an arson has changed significantly. Using today's science, the expert trial testimony from both the prosecution and the defense attributing the fire to arson has been proven completely erroneous.

In addition, an investigation by 60 Minutes in 2003 uncovered several failures by Tucson police, including possible suspects who were never investigated. One of those suspects, DonaldAnthony, a known arsonist who is now in prison, was questioned by Tucson police about another fire five days before the hotel blaze. The investigation also revealed that there had been multiple intentional fires set in the hotel in the preceding months and that police failed to follow up on them during the hotel investigation.

Taylor is still in prison today and is currently being represented by the Arizona JusticeProject. The Arizona Justice Project is now focusing on the flawed fire science at the heart of the case—flawed science very similar to what was used in other questionable arson cases in Texas and elsewhere.