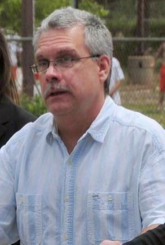 David Lee Gavitt
Michigan
Convicted 1986
Murder of wife and two daughters. Sentence LWOP
~~~~
Exonerated June 2012
Time Served: 26 years.
Arson Denied
~~~~~~~~~~~~~~~~~~~~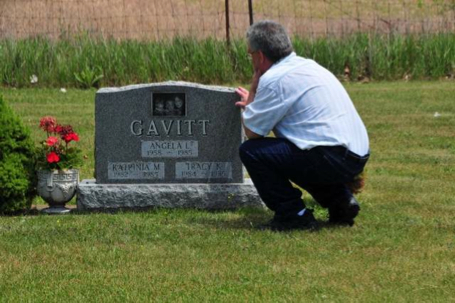 An Ionia man who spent 26 years behind bars for murdering his wife and daughters in a house fire walked out of prison a free man Wednesday after prosecutors agreed he was convicted with faulty evidence and outdated science.

Source: Detroit Free Press June 7, 2012


His first stop: a cemetery near Ionia to visit the graves of his wife and daughters. It was the first time he'd been there.

"It was a very emotional scene," said David Moran, a law professor and co-founder of the Innocence Clinic at the University of Michigan Law School, which fought for the release of 54-year-old David Lee Gavitt. Moran said 15-20 of Gavitt's family members also arrived to welcome him home.

Gavitt's conviction is among several nationwide that innocence projects have challenged with modern fire science.

Last week, James Kluppelberg was freed after Cook County prosecutors dropped their case against him. He had spent nearly 22 years in prison for setting a fire in Chicago that killed a mother and her five children.

Fire experts said he was convicted of murder and sentenced to life in prison on the basis of outdated fire science.

Gavitt, flanked by Innocence Clinic staffers and students, walked out of Carson City Correctional Facility at 1:20 p.m., pushing a white bin containing his belongings.

On Tuesday, Ionia County Prosecutor Ronald Schafer asked Chief Ionia County Circuit Judge Suzanne Hoseth Kreeger to sign an order granting Gavitt a new trial -- which Schafer said would not be held because the evidence used to convict him is flawed.

Moran praised Schafer: "We are very grateful that he came to the conclusion that David Gavitt should not be in prison any longer. He did what a prosecutor should do, which is to approach a case with an open mind and make a skeptical but honest assessment after consulting with experts."

Schafer agreed with the clinic's experts that a Michigan State Police crime lab technician -- who has since died -- botched a test on carpet from Gavitt's home, erroneously concluding that it contained traces of gasoline. Schafer also agreed that, based on modern fire science, investigators mistakenly ruled the fire an arson.

By today's standards, Schafer said, the fire would not have been ruled a crime.

"We now know that the evidence introduced at trial was not good," Schafer said Wednesday. He said he had the evidence re-examined by experts from the State Police, U.S. Bureau of Alcohol, Tobacco, Firearms and Explosives and a private laboratory.

But Schafer, who took office eight years ago, said he still has lingering doubts about what happened on that wintry night in March 1985, when Gavitt said he was awakened by the sound of his dog scratching at his bedroom door.

Gavitt, then 26 and a Steelcase factory worker, opened the door and saw flames in his living room.

He yelled to his sleeping wife: "Angie, you've got to get the kids out of here!"

As she headed to the children's bedroom, Gavitt said he raced to a back bedroom to break out a window so the family could escape. After shattering the window and severely cutting his forearm, he headed toward the children's room to get his family. But he said the flames and smoke were too intense.

Bleeding profusely and blackened with soot, Gavitt retreated to the back bedroom, climbed out of the broken window and circled back to the children's bedroom from outside to try to rescue them. But he said the window was too high.

Neighbors had to restrain him from trying to re-enter the home.

His wife and children, ages 3 and 11 months, were later found dead of smoke inhalation.

State Police fire investigators suspected arson because of burn patterns inside the house. And a State Police crime lab test on carpet samples showed traces of gasoline.

A jury convicted Gavitt of first-degree felony murder and a judge sentenced him in 1986 to mandatory life in prison.

That would have been the end of the story but for the Innocence Clinic and major advances in fire science since the mid-1980s. Gavitt is the sixth prisoner they have gotten released since their founding in 2009.

The clinic took up the case because of Gavitt's claims of innocence and the lack of corroborating evidence that a crime occurred.

"David Gavitt almost died in that fire and a neighbor had to hold him down to prevent him from going back into the house to rescue his wife and kids," Moran said.

He said investigators never came up with a solid motive for Gavitt to torch the home and kill his family: No gas can was found at the scene and Gavitt fled into the cold and snow in his bare feet without a shirt, bleeding from a severe cut and suffering second-degree burns.

Schafer said he still doesn't understand why Gavitt didn't go with his wife to the children's nearby bedroom, break a window and escape from there instead of running to the other bedroom.

The Innocence Clinic had an independent laboratory in Indiana review the carpet test results.

John Lentini, a fire science expert in Florida, reviewed the other evidence.

He told the clinic that the burn patterns that had caused investigators to suspect arson weren't caused by an accelerant, like gasoline, but by flashover -- a then-misunderstood phenomenon in which a closed room fills with toxic gases and bursts into flames.

"In light of modern fire science, there is simply not one shred of credible evidence that the fire at the Gavitt residence was intentionally set," Lentini said in a 65-page affidavit the clinic presented last September to Judge Hoseth Kreeger.

When Gavitt went on trial, Lentini said, most fire investigators had little training in scientific methods. What they knew about fire science was based mostly on mythology and misconception, he said.

In 1985, he said, the National Fire Protection Association became concerned about the reliability of fire investigations and appointed a committee to study the issue.

In 1992, six years after Gavitt's trial, the association published a guide for fire and explosion investigations. Although fire investigators initially greeted the guide with hostility, they slowly came to accept it, Lentini said.

The lead investigator in the Gavitt probe, retired State Police Sgt. John Fatchett of Parma disagrees with Lentini's findings. "As far as I'm concerned, we got the right result," he told the Free Press.

Michael McKenzie, an Atlanta, Ga., lawyer who specializes in fire litigation and whom the U-M Innocence Clinic consulted on the case, said Gavitt's life has been devastated by what happened.

"But even more mind-boggling," he said, "is that there are many other people just like him who should never have been convicted."


~~~~~~~~~~~~~~~~~~~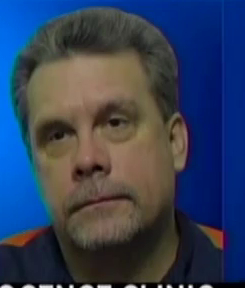 Gavitt's murder conviction dismissed
UofM Innocence Project took his case
Published : Wednesday, 06 Jun 2012, 12:58 PM EDT

CARSON CITY, Mich. (WOOD) - After more than a quarter-century behind bars,
David Gavitt
has been released from a prison in Carson City.
He was convicted in 1986 of setting fire to his home. His wife and two young daughters died in the blaze. That conviction was dismissed Wednesday. A hearing was held Tuesday and
Gavitt, 54, was set free around 1:15 p.m. Wednesday.
Court documents show that circuit court Judge Suzanne Kreegor dismissed the charges against Gavitt, and ordered he be released from prison.
Ionia County Prosecutor Ron Schafer
did not challenge the defense's motion. After an independent investigation, Schafer agreed with the defense team that
the science used to prove the arson doesn't hold up to today's standards.

Schafer told 24 Hour News 8 based on the evidence they have, the fire would be ruled "of undetermined cause" instead of arson. He said he doesn't plan to re-file charges against Gavitt, and doesn't have enough evidence to convict Gavitt if he was tried today.


"His original conviction was vacated and all the charges have been dismissed," said
Caitlin Plummer.
Plummer was a student when the
University of Michigan Innocence Clinic
took Gavitt's case in 2010.
"It's as if it never happened." Plummer said she and a case partner initially did the majority of the
research and work on Gavitt's case.
She currently is an attorney herself for the Wisconsin Innocence Project at the a University of Wisconsin.
On
March 9, 1985, a fire broke out in the home on the 500 block of Johnson Street in Ionia, trapping Gavitt's wife Angie and their daughters 3-year-old Catrina and 11-month-old Tracy.
Gavitt escaped and told police and his family that he tried to get back inside to save his family. "He broke out the hallway window and ended up slicing his arms," his sister, Oleisia Moor, told 24 Hour News 8 in April. But Gavitt's wife and daughters died. Soon after Gavitt was released from the hospital in 1985 for the burns and cuts he received when he tried to rescue his family, he was arrested for setting the fire that killed them. He was eventually charged with arson and their three murders. Investigators determined Gavitt set the fire.


But time and technology has cast doubt on the experts' findings.
The initial investigation said the fire was intentionally set and claimed to have found evidence of gasoline in the home. According to court documents, a new investigation in which the original results were examined determined that no gas was in the house. That fact along with several others involving the science of the crime are why prosecutors and defense attorneys agree that much the initial evidence is wrong. Schafer told 24 Hour News 8, he believes the initial arson investigation was thorough but the science has evolved a lot since then. Schafer also said he believes that there are a lot of unanswered questions in this case, whether or not he has the evidence to re-try Gavitt. "He's just doing his job," said Plummer about the prosecutor's opinion. "He's obviously entitled to that opinion and were just really happy that he did what he did in this case, and that's all that mattered to us." Plummer told 24 Hour News 8 Gavitt's release was "really, really emotional. Not only has he spent 27 years in prison, but this was a really tragic event that happened to him and his family. His wife and two daughters died, and then, you know, he didn't really have time to grieve before he was in prison."

Gavitt's sister Moore never believed he was guilty of setting the fire. "I don't want to say I gave up hope but I was frustrated with the entire process," Moore told 24 Hour News 8 on Wednesday. "Knowing full well that he was innocent, and how they can put him away for something he didn't do?" She said she waited a long time for him to be freed. "Layin ' in bed at night, I sit in bed and dream about getting him out and showing him so much that he's missed," said Moore.


Gavitt got to visit the three graves of his wife and children for the first time on Wednesday.
His sister requested 24 Hour News 8 not go to the cemetery, but she did say that the image of her brother at the grave site will be burned in her mind forever.
-----

24 Hour News 8's Joe LaFurgey, Dani Carlson and Marlee Ginter contributed to this report.