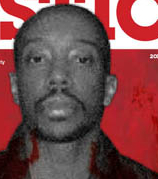 Greg Brown Jr. (age 17)
Pennsylvania
Convicted 1997
Death of 3 Firefighters.
Sentence: Life

Receive News, Politics, and Entertainment Headlines Each Morning.


http://pittsburgh.cbslocal.com/2014/02/19/judge-grants-new-trial-for-suspect-in-bricelyn-street-fatal-fire/

Feb 19, 2014


Sign Up


PITTSBURGH (KDKA) — It was a tragedy that shook the City of Pittsburgh 19 years ago, three Pittsburgh firefighters killed at a house fire in Homewood.

The tragedy of Bricelyn Street — and the death of fire Capt. Thomas Brooks and firefighters Patty Conroy and Mark Kolenda — still leaves a hole in the hearts of those who knew them.



"You can see by my own emotions, retracing that night. When I reported to the incident and saw the bodies of those three firefighters lying on that floor," Fire Union President Joe King said.

To a large extent, that pain will be relived now that Judge Joe Williams has ordered a retrial for Greg Brown, the man serving life without parole for the arson murders.

But Brown's attorneys say he was wrongly convicted.

"What happened on Bricelyn Street many years ago was a great tragedy, there's no reason though that had to be followed by another tragedy," Dave Fawcett, Brown's attorney, said.

Brown's attorneys successfully argued that agents from the Federal Bureau of Alcohol, Tobacco and Firearms offered witnesses money to testify, but never disclosed this to the jury.

Those witnesses included Ibrahim Abdula, who testified at trial that he overheard Brown admitting to the arson.

"Yes, these folks were paid money, and they expected to be paid money when they testified, and under our Constitution that kind of thing has to be disclosed and it was not disclosed," said Fawcett.

Evidence that the witnesses had been paid was unearthed by college students at the now-defunct Innocent Project at Point Park University under their professor, Bill Moushey.

I had tears in my eyes when that thing came down because I was so proud of my students," said Moushey.

Despite the pain on going through a new trial, firefighters say they accept the ruling.

"We believe in the justice system," said King. "We as firefighters always have, and if that's what the judge or the courts decide. That's what we believe."

Late Wednesday, the Allegheny County District Attorney's Office confirmed it will refile charges against Brown, but this time, his defense attorney says he will be exonerated.

The ATF released this statement following the judge's ruling: "The Bureau of Alcohol, Tobacco, Firearms and Explosives (ATF) disagrees with the court's conclusions and reasoning in its decision to overturn the conviction of Greg Brown Jr. ATF stands by our personnel, our arson investigative techniques, and the use of rewards in criminal investigations. All ATF personnel involved in this investigation adhered to proper investigative protocols and procedures.

"Law enforcement frequently makes use of publicly announced rewards as an investigative tool to encourage citizens of our communities to come forward with information that will generate investigative leads and bring those who commit serious offenses to justice.

"ATF defends our role in the original jury trial that resulted in the conviction of Greg Brown Jr. for the murders of the three City of Pittsburgh firefighters in February 1995 as a result of his criminal act of arson. We respect the judicial process and we will support the appeal by the Allegheny County District Attorney's office."

U.S. Attorney David J. Hickton also issued a statement.

It reads in part: "The decision by Judge Williams reversing the conviction of Gregory Brown in the deaths of three Pittsburgh firefighters in the 1995 Bricelyn Street fire is unjust. We fully support the appeal by the Allegheny County District Attorney and endorse the statement by the Bureau of Alcohol, Tobacco, Firearms and Explosives.


Man convicted in fatal arson wants reopening of case

By Paula Reed Ward / Pittsburgh Post-Gazette

2012-03-29 09:14:29
A man convicted of setting a 1995 blaze that killed three Pittsburgh firefighters is asking a judge to reconsider his case.

Greg Brown Jr., 33, who has been in state prison since 1997, serving three consecutive life prison terms, claims that he has new evidence that shows that two witnesses who received reward money after the trial did not disclose potential payment at trial and that the fire on Bricelyn Street in Homewood wasn't arson. That evidence came as a result of an investigation conducted by the Innocence Institute of Point Park University.

The case is assigned to Allegheny County Common Pleas Judge Joseph K. Williams III.

An amended petition for post-conviction relief from the defendant is due Feb. 28, and the district attorney's office must file a response by the end of April. A hearing on the issues is scheduled for June 20.

Mr. Brown was convicted Feb. 21, 1997, of three counts of second-degree murder, two counts of arson and insurance fraud. He was found not guilty of criminal conspiracy.

His mother, Darlene Buckner, who was charged along with him, was found guilty of insurance fraud. However, she was acquitted on charges of homicide, arson and conspiracy.

She was sentenced to three years' probation.

The early morning Valentine's Day fire killed firefighters Thomas Brooks, 42; Patricia Conroy, 43; and Marc Kolenda, 27.

They were trapped in a lower-level family room and died of smoke inhalation after their air tanks ran out.

Prosecutors accused Mr. Brown, who was then 17, and his mother of conspiring to burn their rented Bricelyn Street home to collect on a $20,000 insurance policy that had been taken out in the months before the blaze.

However, Mr. Brown and Ms. Buckner claimed that they were at a Giant Eagle shopping when the fire started and arrived home to see flames coming from the house.

A jury deliberated over three days before announcing its verdicts.

Over the past several years, Mr. Brown lost several rounds of appeals in both state and federal court.

Earlier this year, he filed notice that he had newly discovered evidence, which Mr. Brown believes entitles him either to have his conviction vacated or provide him with a new trial. The Innocence Institute of Point Park University had conducted an investigation into the case and has written about what it found.


The Deadliest Fire Fight in City of Pittsburgh History? The Bricelyn Street Fire Was Fatally Flawed From The Start


December 31, 2010 By
admin
Leave a Comment
The city's most famous fire has been studied nationwide for years because it represents precisely how
not
to fight a fire.
By Amanda Gillooly
inn_inst@pointpark.edu
Published December 2010


———

When the frenzied cries for help and hushed prayers to God fell silent, Edward J. Wyland fought unconsciousness, crawling on his hands and knees over the dead bodies of three fellow fallen firefighters to find a way out of the cramped family room where the four became trapped.

He said every movement felt like it was mired in quicksand. He dragged himself along the perimeter, feeling along the wall for a crack or crevice – some indication of a way out.

But Wyland couldn't find one. As images of his two young daughters flashed through his waning consciousness, he hardly heard the telltale tinkle of glass breaking. He was pulled through a window to safety. He later testified that he told paramedics that three of his comrades were still inside the Bricelyn Street building – dead.

"I knew they were dead, but until someone told me a day or two later, I didn't admit it to myself" he said one Friday in November 2009.

That searing tragedy not only claimed the lives of Thomas Brooks, Marc Kolenda and the first female firefighter in the United States to die in the line of duty. It also became the basis for an arson investigation that led to a life sentence for 17-year-old Greg Brown Jr.

The incident serves as a textbook example of what can happen when fire departments are ill-equipped with non-existent or broken breathing devices and don't follow basic procedures. The response to the 1995 fire at 8361 Bricelyn Street in Pittsburgh's Homewood neighborhood was so riddled with errors that it became the basis for both national and local investigations. It led to widespread changes in the way the Pittsburgh Fire Department approached everything from equipment to safety procedures, Wyland said.

"All four of our breathing apparatuses were messed up. There were four things wrong with my equipment," he recalled. It's a shame they had to die for something to happen, but it did lead to a lot of positive changes. After Bricelyn, if there was even a screw loose they would run to fix it.

Less than a year after the fatal fire, the U.S. Fire Administration (USFA) found the incident compelling enough to make it the subject of one of its investigative reports. Those reports are circulated to state fire training service organizations and national fire conventions. They illustrate lessons learned to help policymakers determine how to best allocate resources.

The Bricelyn Street fire was also the subject of a local investigation by a board of inquiry appointed by then-Pittsburgh Fire Chief Charlie Dickinson. His goal: to determine what went wrong at the Feb. 14, 1995 house fire and what could be done to prevent it from happening again.

In both cases, investigations revealed that the Pittsburgh Fire Department's gear and equipment, as well as chain of command, safety and self-preservation procedures, were sub-par.


The Fire


When the first fire alarm sounded, it was only 15 degrees outside. The ground was spotted with snow at Ronald and Darlene Buckner's Bricelyn Street home.

Ronald, a Pepsi truck driver, later recalled that his daughter woke him minutes after midnight. She had been startled by thick smoke lingering in the air. He quickly bundled up his young son, his daughter and granddaughter. They raced outside to the safety of their neighbor's porch. Ronald called 911 from there, and crews were dispatched around 12:22 a.m.

Engine Company 17 including Brooks, Kolenda and Conroy arrived just as Darlene and her son, Greg Brown, maintain they were getting home from a late-night trip to Giant Eagle. When they approached their home, they discovered the flashing lights of emergency vehicles and columns of smoke billowing into the night sky.

Meanwhile, Ronald stood outside and waved emergency crews on as the first engine arrived. But because of the narrow street and a steep embankment behind the home, some fire fighting equipment was moved in front of the house while other equipment entered from a back alley, Exley Way.

The initial response included four engines with a total of 17 firefighters. But only five of those were in normally-assigned positions. Some filled in for vacationers. Others served on overtime shifts. A few temporarily acted in a higher job classification.

All of that contributed to a fire fight where different engine companies on the scene had no idea what others were doing. No one took charge, according to the USFA report.

The officers and crew members were not used to working together and their helmet markings did not indicate their temporary assignments, the report read. This reinforces the need for an accountability system, including a means to visually indicate temporary assignments.

The report said early establishment of an officer-in-charge is essential to initiate operations in an organized and coordinated manner. But at the Bricelyn Street scene, nobody assumed command until more than an hour after firefighters had died.

An aerial ladder could not be used because of electricity lines, and with no officer in charge, Capt. Brooks motioned for Conroy and Kolenda to help him bring a hose into the house. Another crew began attacking the fire outside from ladders by knocking out windows and cutting holes in the roof to vent the structure.

Unbeknownst to the trio in the home, another crew started suppression efforts from the back of the house. By the time three more alarms were sounded, the fire had spread into the home's walls. Later, Wyland testified he was on the roof when he noted intense smoke and fire. He climbed down, grabbed an axe and entered the house to let Brooks know the fire was in the walls.

He followed their hose line down the basement steps. He seemed to be making his way toward them. But then he felt the stairs give way under his weight and fell about 10 feet. He landed on the floor. He was shaken but otherwise uninjured.

"There was fire everywhere," Wyland recalled last year. "It scared the hell out of me."

Although he could see the flames and feel the heat, the national report indicated there was "spray from a hose stream that provided partial protection," enabling Wyland to ascend the rubble and hoist himself back into the family room. There he encountered Brooks, who told him he and the other two firefighters were retreating from the room because of intense flames that had consumed the basement and spread through the home.

Wyland later testified that one of the last things Brooks uttered was: "We're trapped down here."

The national report said that after the four firefighters realized they were in trouble, there was a frenzied effort to find an alternative exit. They got down on their hands and feet as the seconds ticked by. They felt the walls for a lip or crevice that would indicate a window or door.

But they couldn't find one. The cramped living room's windows were covered with thick plastic insulating panels. They were flush with the walls. The exit had been obscured by the basement door.

Panic set in. Then, Wyland later testified, the low-pressure alarms on their breathing apparatuses dinged. This only added to the horror they felt. They cried out in fear and offered hushed pleadings with God to help them find a way out. They gasped for air, "choking and coughing."

Wyland later testified he gave Kolenda "buddy" breaths from his own oxygen tank, before the man collapsed, causing a renewed frenzy trying to find a way out for those still alive.

What happened next is unclear.

"They were unable to find a window or any other exit and exhausted their air," the USFA report read. "At some point the hose line, which was suspended over the break in the stairs, burned through."

But Wyland remembers: The others eventually fell silent. He conceded to death as he slumped against a wall, every breath scorching his throat. He remembers the overriding emotion he felt wasn't sadness or regret, but anger at the prospect of never again seeing his two young girls.

By this time, the other firefighters outside had extinguished most of the flames in the basement, but when they broke a family room window to further ventilate the building, they heard the faint tapping of a low-pressure oxygen alarm followed by a human moan.

That's when they found a semiconscious Wyland on the floor. They summoned Pittsburgh's Emergency Medical Services (EMS) personnel to pull him to safety.

As Wyland emerged, he gasped: "Tom, Marc and Patty are in there, and they are dead." It wasn't until 1:06 a.m. 44 minutes after Brooks, Kolenda and Conroy entered the building that a radio report about firefighters in distress was transmitted.

The firefighters behind the house did not know Brooks, Kolenda and Conroy were still inside. Instead, they believed three other firefighters — who had already been rescued from the same room were the three Wyland had been referring to– were still trapped.

A minute later, a radio transmission reported that "17 Engine Captain reports three men in, three men out."

The sad reality came clear two minutes later, however, when another transmission aired over the EMS radio:

"Three firefighters down and one still missing."

It was not until 1:10 a.m. almost an hour after firefighters arrived that an acting deputy chief assumed command of the incident. He gathered additional companies that had just arrived. Because he didn't know there were firefighters trapped in the house, he concentrated on suppression efforts in the third floor and attic of the house.

At 1:39 a.m. a crew extinguishing flames in the family room discovered the lifeless bodies of the Engine 17 crew members. The incident commander was advised. The three fallen firefighters were extracted from the home. They were pronounced dead en route to Pittsburgh hospitals. All three died from a combination of carbon monoxide poisoning and lack of oxygen.

From there, the fire was contained without further incident. Pittsburgh homicide detectives and an Alcohol, Tobacco and Firearms crew were called. The remains of the home were locked down and guarded 24 hours a day.


The Aftermath


The USFA reported one thing was certain: There was no indication that this incident was more than a routine dwelling fire.

"Many veteran members of the Pittsburgh Fire Bureau expressed their disbelief that three firefighters could have been lost for more than an hour or could have died in a small room that had two windows to the exterior, within six feet of the ground level," the agency report said.

The probe chronicled 10 specific instances where critical errors occurred, all of them outside standards for fighting fires.

The first criticism was that no one immediately took charge.

The agency report said a chain of command was not established by the first arriving truck and that all the other early-arriving firefighters went to work without direction. As a result, they were in the dark about who was there or what was being done outside their immediate work area.

On this subject, the local board of inquiry was also clear: The establishment and transfer of command, the scene size-up and use of safety procedures were called "deficient on all levels."

According to the U.S. National Fire Protection Association's 921 Guide to Fire and Explosion Investigations (NFPA921), it is imperative to have leadership because "when the group has a formalized structure with defined and recognized leaders or authority figures, the group tends to react to fire and explosion incidents more quickly and in a more orderly manner."

The first officer to officially take command was an acting battalion chief who arrived 10 minutes after the first alarm companies. After taking command, the officer received neither initial information on interior conditions and activities nor progress reports.

Because of the lack of communication, the national report noted that when an assistant chief finally arrived and assumed command, he did not know there were injured firefighters in the building.

"His knowledge of the situation was limited to the operations he could observe from the front of the building," the agency noted, adding that the layout of the home further hindered him.

The report indicated there was no early supervision: "All crews did not function as single tactical units. Some of the individual members from these companies performed unrelated tasks that were not under the supervision of their company officers."

The report said that lack of supervision was the reason nobody realized firefighters were missing.

To this day, Wyland regrets rushing into the house without being commanded to do so.

"I didn't want to wait there for the chief," he said, shrugging. But he said the fire and ensuing near-death experience made him a better firefighter. "I never, ever freelanced again."

The USFA report also found fault with the department's lack of an accountability check. If that safety measure would have been accomplished (it involves the incident commander communicating via radio with each company officer to personally ensure they can be accounted for) the firefighters on scene would have known the injured firefighters were missing much earlier.

The report noted that if an accountability check had been completed 20 minutes after arrival "which is typical" it would have coincided with the window of time when Brooks, Conroy and Kolenda realized they were running short of air and were in trouble.

"A rescue operation initiated at that time might have found and rescued them before they were fatally overcome, the report noted. An accountability check after the first three members had been rescued also would have revealed the crew of Engine 17 was missing."

Furthermore, the agency indicated that another safety protocol, "the tag system," was in place but not utilized. It is a system where every firefighter entering a building gives a commander an identification tag that is only retrieved when they emerge from a fire scene. This system allows the commanding officer to know which firefighters are in which parts of a burning building.

But because no one managed the fire, there was nobody to manage the system. And Wyland said recently that he "never remembered ever using" the tag system before the Bricelyn Street fire.

The national report explained that appropriate survival actions were not taken by the three fallen firefighters when they knew they were in trouble.

"[The three victims] do not appear to have initiated emergency procedures that could have improved their chances of survival or made other firefighters aware of their need to be rescued," the report read.

Effective communication was also problematic during the fire response.

"There was no exchange of information with the interior crews after they entered the dwelling," the national report indicated. It also pointed out that the incident commander didn't receive progress reports from interior companies that had already begun suppression efforts before he assumed command.

Interagency communication contributed to the problem, the agency noted.

"The communications problems were complicated by the fact that EMS units on the scene of the fire report to their own radio channels," it stated.

But the problems extended well beyond human error.

There were numerous issues with the safety equipment worn by the firefighters who died. It was discovered that members of Engine 17 did not identify alternate exits or heed the low-pressure alarms from their self-contained breathing apparatuses when fighting the fire.

"Although two of the three firefighters who died had portable radios, they do not appear to have attempted to use them to summon assistance," the report stated.

One of the radios was found to be broken after the incident.

"No transmissions were received from either radio during the time the firefighters are believed to have been in distress. The only radio transmission that was recorded from either radio was the initial report given by the captain before entering the structure," it indicated.

While all three victims were outfitted with small safety devices that emit a high-pitched squeal when a firefighter is stationary for any length of time, none of them was turned on. And because they were not manually activated, the panic button was not enabled, which could have helped alert others to their whereabouts.

All these years later, Wyland admits that on the rare occasion he actually strapped the Personal Alert Safety System (PASS) device on, he didn't activate it. "It was like asking for something bad to happen," he said.

The local inquiry found that of the 17 firefighters who responded to the blaze, only two had their PASS devices turned to the on position.

Had the three fallen firefighters' PASS devices been operational, the report stated "there is a high probability that they would have been heard by other firefighters who were in the room or at the window and a reasonable expectation that the victims could have been successfully rescued."

By the time the report was issued, the Pittsburgh Fire Bureau had already adopted 12 operations initiatives, which included mandatory activation of PASS devices and the establishment of a safety officer who responds to all structure fires.

The bureau ensured that crews established hazard zones during all emergency incidents, as well as a trigger word to "immediately clear fire ground channel for emergency traffic." It also established a policy disallowing company officers from operating nozzles on fire attack lines.

Other initiatives, such as the upgrading of equipment and the implementation of training courses, were in the works by Oct. 5, 1995 – more than a year before Darlene Buckner and her son, Greg Brown, Jr., were sentenced for their role in the 1995 fire at 8361 Bricelyn Street.


Greg Brown and Darlene Buckner (Pennsylvania)On February 14, 1995, the home of Greg Brown and his mother, Darlene Buckner, burned down in a fire that killed three Pittsburgh firefighters. City police initially did not believe the fire was arson, but federal agents came in and turned it into an arson investigation --posting signs, in the extremely poor neighborhood, announcing a $15,000 reward for information.

Brown and Buckner became suspects over the course of a year-long investigation conducted by Pittsburgh homicide detectives, ATF agents, and the Pittsburgh arson squad.The investigators concluded that Brown and Buckner set the fire using gasoline and old clothes, in order to collect on a renter's insurance policy for $20,000 purchased during the previous year.

Brown and Buckner said they went to a supermarket that night and came back to find the house on fire. A neighbor testifying for the prosecution said he saw Buckner and Brown in the area watching the fire, but doing nothing. The prosecution also brought forward two young men who had been in a juvenile detention center with Brown who claimed he bragged to them about setting the fire for insurance money.

The defense argued that the fire was not arson, pointing to the trail of accelerant that led to a lawn mower and a gas can that sat just inside the basement. At their 1997 trial, Brown, who was 17 years old at the time of the fire, was found guilty of murder and arson and was sentenced to three consecutive life terms. Buckner was acquitted on the arson and murder charges and was found guilty of insurance fraud. She was sentenced to 3 years probation and fined $5,000. Brown's case is currently being handled by the Innocence Institute at Point Park.